Rock & Pop Music Exam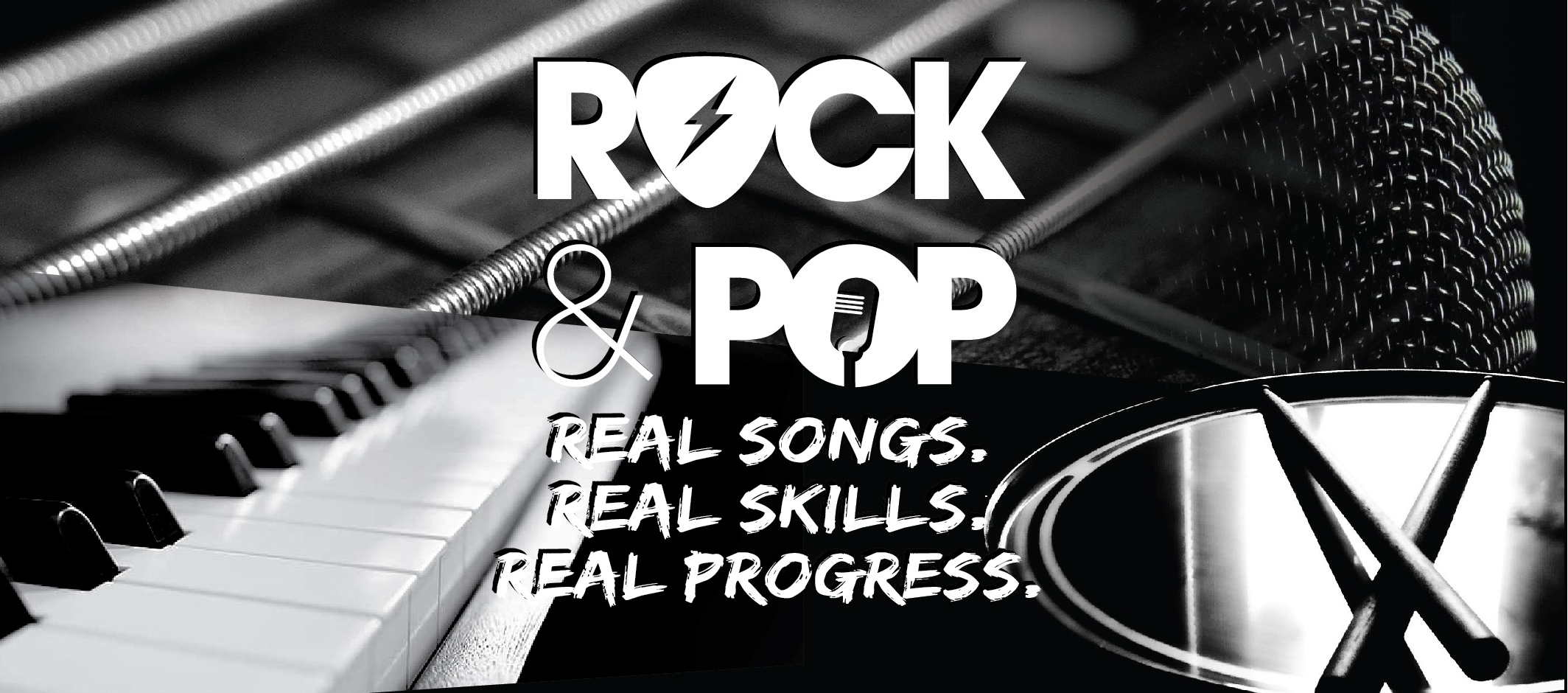 WHY CHOOSE ROCK & POP 2018?
 
Play the music you love with our huge range of hit songs spanning all contemporary styles.
Choose your set list from the eight songs in our new graded songbooks, play a song of your own choice, or perform one you've written yourself.
400
Develop the improvisation and playback session skills that professional musicians need.
Showcase your technical skills in a real-life context through our technical focus songs, and demonstrate your ability to deliver a compelling live performance.



Achieve your goals with an externally regulated and internationally recognised qualification.




Trust the 140-year heritage Trinity brings to contemporary music, and benefit from marks and comments on your performance from Trinity's expert examiners.
About our Rock & Pop exams




Trinity's graded Rock & Pop exams provide a structured yet flexible framework for progress, which enables a learner to demonstrate their own musical personality and promotes enjoyment in music performance. The exams assess music performance, technical ability and responses to set musical tests through face-to-face practical assessment. They offer learners of any age the opportunity to measure their development as performers against a series of internationally understood benchmarks, taking them from beginner level to the point where they can progress to higher education in music.



Click below to check out more about our Rock & Pop exam