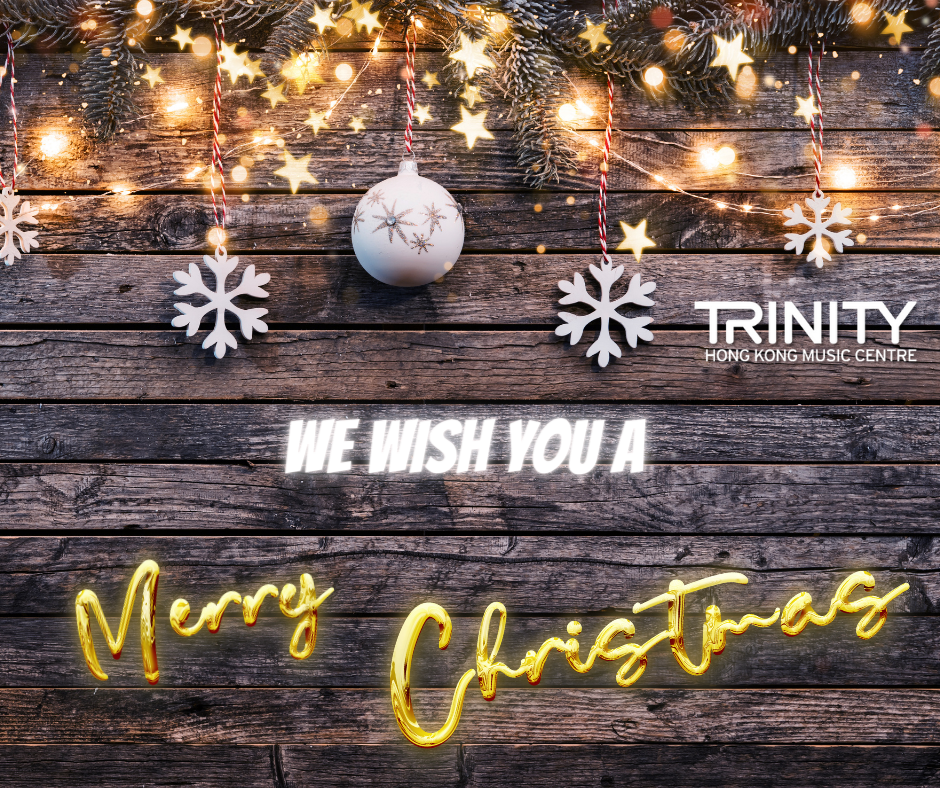 Please be informed that the working hours of Trinity (Hong Kong) Music Centre during Winter Solstice and Christmas are as follows:
Winter Solstice


22nd of December, 2022 (Thu)
Working hours:
9:30 am to 1:00 pm
2:00 pm to 4:00 pm
Christmas


24th of December, 2022 (Sat) to 27th of December, 2022 (Tue)
Closed
Should you have any inquiries, please call us at 2953 0822 during office hours or email to info@trinitycollege.com.hk.
We apologize for any inconvenience caused.
We wish you all a Happy Winter Solstice and Merry Christmas!
21-12-2022




Trinity (Hong Kong) Music Centre